The theme you choose for your new home would definitely determine its aesthetic value and curb appeal. The transition from the themes chosen for a home from back in the past has substantially evolved in terms of one's outlook and preferences, over the years. Now what one considers a 'proper theme' is perceived differently by different people. What one needs, depends on what they're looking for and how they define themselves. Whether you want to decorate the whole house or a single room, there are lots of perfect themes and styles to match from which you can choose. All you have to do is focus on your available options, your preferences, and the right elements that would enable you to achieve the desired style for your new home—be it a castle or a cottage.
Selecting a theme for your new home could turn out to be an overwhelming task considering the many products available in the market. Buyers expect more for their new homes, and consumers have so many options to choose from – there is indeed a wide range of decorations, colours, finishes, and prices. Though the list of themes to give your new home an appealing look is inexhaustible, it is important that you know how to select a specific theme for a new home. These tips below will guide you:
Preferred style
If you haven't chosen your preferred style yet, you can't identify any style, or if you're not sure about how to start, then consider these four styles below:
Traditional Style:Consider traditional styles and compare these styles with some latest decorating trends. You will realise that nothing is actually new; the styles were, rather, given a face-lift. Nevertheless, seeing how old traditional styled themes adapt to a fresh, new look could be fun.
Formal Style:Formal style invites symmetry, elegance, and attractive furniture, be it outdoors or indoors. Consider a style with tall windows, polished woods, and high ceilings. Decorative trims, antique accessories, and imported rugs are necessities for a formal style theme.
Contemporary Style:Contemporary style keeps modern trends alive. Contemporary style includes a subtle, simplistic, and fundamental sophistication. It sometimes involves neutral colours, structural elements, and smooth and geometric items of furniture. However, contemporary style changes with time.
Casual Style:Casual style brings relaxation, warmth, and comfort to your home. Basically, casual style can be achieved by using soft furniture with textured fabrics, rustic design, and rectangular elements. This is perfectly suited in terms of houses by the coastal areas where the inspired designs reflect a casual beach style furniture and other simplistic designs.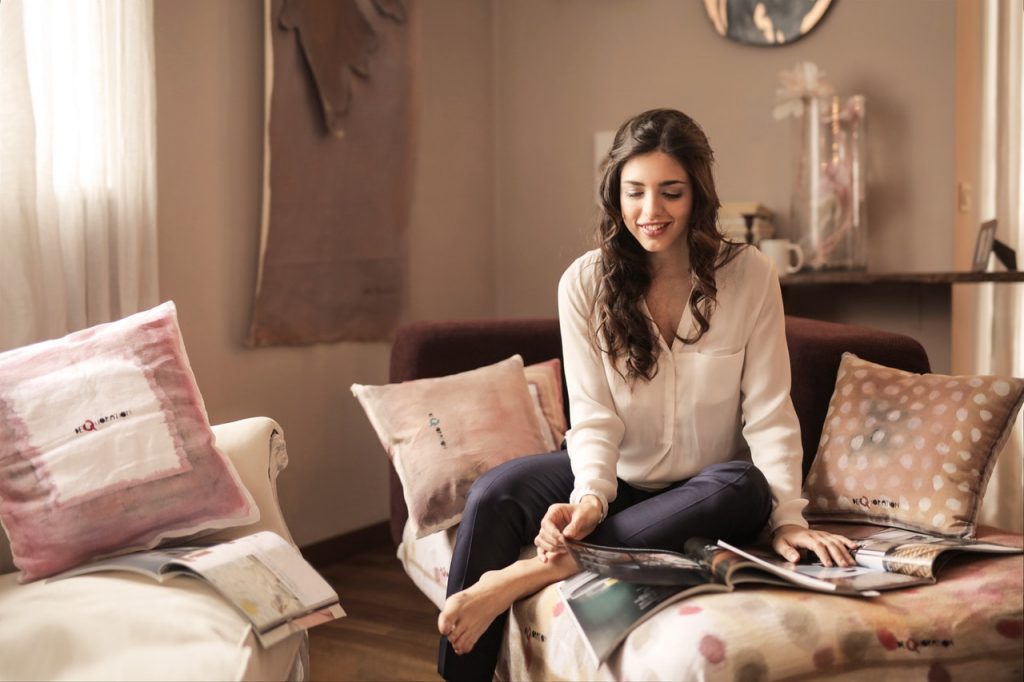 Inspiration from around the World
After you have chosen your preferred general style above, proceed to browse for photos and inspiration online and around the world that will help you when it comes to colour and influence. Note that though each general style has a distinctive look, getting into details can create a huge difference like making you feel you're in an Irish home or a home in New York City. Consider these four inspirations:
French Country Style:This style usually involves a pop of colour in an ivory kitchen, mixed patterns, chandeliers, and symmetrical chairs.
Tuscan Style:This style combines earthy colours, wood, and natural stone. If you opt-in for this style, consider using rustic shutters, copper pots, open cupboards, and terracotta.
Swedish Style: This style can come in clean, light, white, and blue. Minimalistic surfaces with red and gold accents, gentle curves and straight lines for furniture, and simple woven materials are the Swedish style.
Paris Apartment Style:this style adds mystery and romance to your home. When you choose this style, then think luxurious silks, neoclassical with rich jewel colours, rococo, baroque, and large posters of French landmarks.
You can also take your theme style one step forward by using your own personal style, whether western, tropical, shady chic, or rustic. Consider other trending decorations, how to incorporate accessories, flowers, and furniture items you love, and how exactly you want your new home to feel. However, don't forget to also consider your budget and how spacious your new home is; these will determine your choice of theme.