Depending on your style and preference, you may find black more appealing while others have a taste for colour. It can go in just about any direction, but one of the main points to remember is that interior design should be an extension of your creativity. This means that as long as you feel comfortable with your selection, then everything else will fall into place. There is no correct choice between using black and white versus colours because if you handle them well, they can bring life to any space. Nevertheless, let us look at the reasons why more people opt for colour versus black and white
Individual personality for each room
In today's society, people are getting more conscious about expressing themselves as much as their creativity will allow. In saying this, using colours that speak to your personality is usually the best way to go. After all, how would you feel sleeping in a room with shades that are 'loud' and disturbing? You probably wouldn't even get a wink, and that's why colour selection is so important. For instance, yellow is a colour that is eye-catching and full of energy, while blue, on the other hand, would indicate a peaceful and relaxing atmosphere. Again, it all comes down to your style.
Shade selection
Colour is an element that can make or break any space. Given the fact that it works with several other components such as lighting, for example, choosing the right shade requires some amount of thought. However, before getting onto shades make sure you have seamless flooring down pat because your flooring choice can make all the difference to a room. It also depends on the type of space and the energy you want filling that void. So, for your kitchen, you may want to keep things vibrant that would cause you to look at lighter colour schemes while for office space, you may wish to have the relaxed feel and a darker colour might be just right.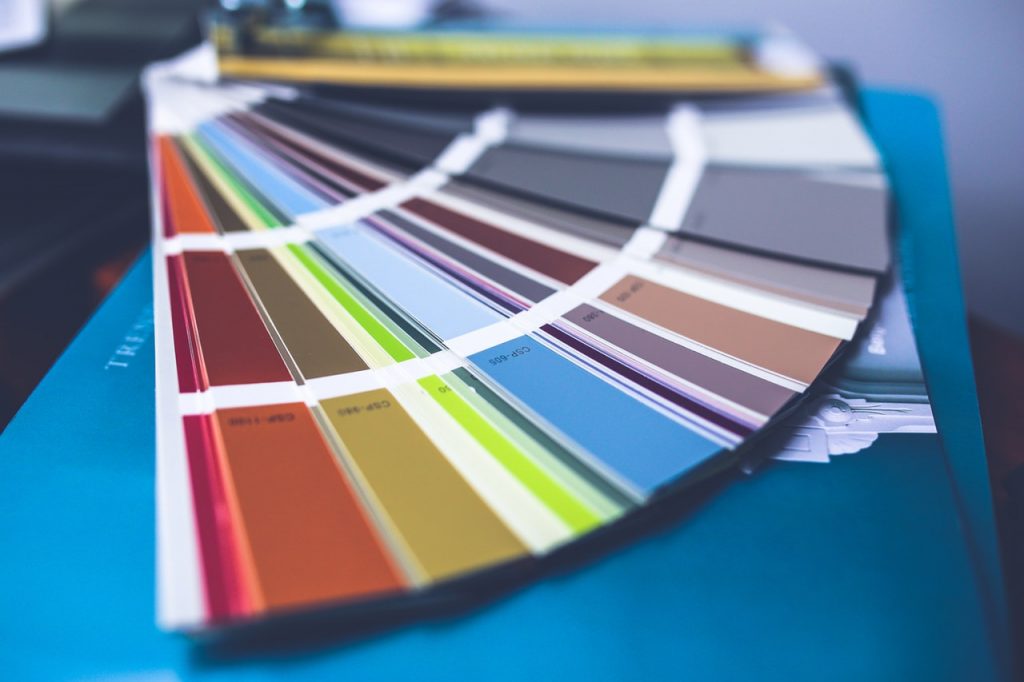 Mood
If you walk into a room with black walls, dark curtains, and dark-coloured tiles how do you begin to feel? Sad, grim, serious and gloomy may be a few of the emotions that would arise because colours are so deeply intertwined with the way we feel and react. Like the famous Pablo Picasso once said, "Colours, like features, follow the changes of the emotions…" Therefore, you must be mindful of the mood you are setting when going with certain colours like white for instance. For some people, it can represent innocence and purity, but others can also see it as a sign of mourning. Adding a feature wall can brighten up a room and mood like no tomorrow. They add character, colour, and a great vibe.
Create Space
Even if your space is small, it doesn't have to feel that way if you use the right colours. Matter of fact, the right choices can make your area seem more significant than it is. A point to note is that lighter reflect like and darker colours tend to absorb it. Therefore, the brighter the colour, the bigger the room will feel. Before you jump right in, this doesn't mean that you need to paint every room in a bright or blinding colour to get the results you want. Light neutrals, off-whites, and light greys are the right places to start.
With the information provided. You will have a better understanding of how colours can affect space and make better choices when doing your interior designing. Ensure that the colours you choose are the ones you feel comfortable looking at regularly and don't be afraid to let your creativity and sense of style go to work.